McDonald's Is Testing Out Blueberry McGriddles Breakfast Sandwiches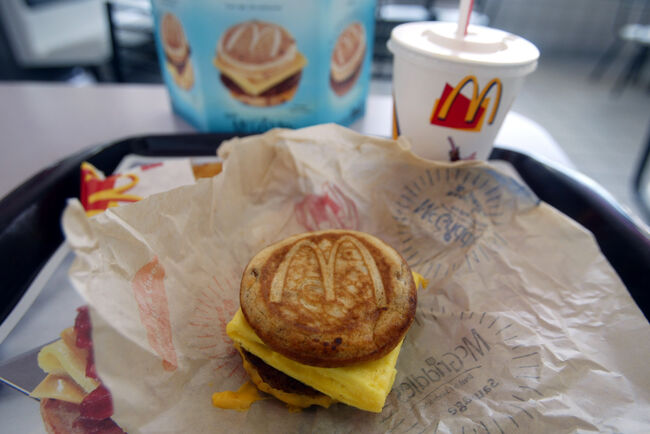 Have you ever ordered a McGriddles Breakfast Sandwich from McDonalds and thought to yourself "hmmm needs more blueberries?" Well, if you have, you're in luck. McDonald's is currently testing out new Blueberry McGriddles Breakfast Sandwiches in their Washington D.C. locations.
According to the culinary innovation team at McDonald's the new blueberry-infused breakfast options were inspired by customer feedback. Apparently, McDonald's customers were looking for something more "craveable" and the popular fast food joint got to work creating something to fit that desire.
"The flavors from the real blueberries balanced with the sweet taste of maple, reminds me of the blueberry pancakes my mother used to make for us growing up," Culinary Innovation Spokesperson for McDonald's USA, Carol Martino, explained. "Imagine that combined with your choice of sizzling breakfast sausage or thick cut bacon nestled under a creamy slice of American cheese and fluffy egg. It's everything you love about breakfast in one sandwich."
Let's take a closer look at the new breakfast menu options:
Bacon, Egg, and Cheese Blueberry McGriddles Breakfast Sandwich
Sausage, Egg, and Cheese Blueberry McGriddles Breakfast Sandwich
Sausage McGriddles Breakfast Sandwich
Would you try these blueberry-infused breakfast sandwiches?
Photo: Getty/McDonald's