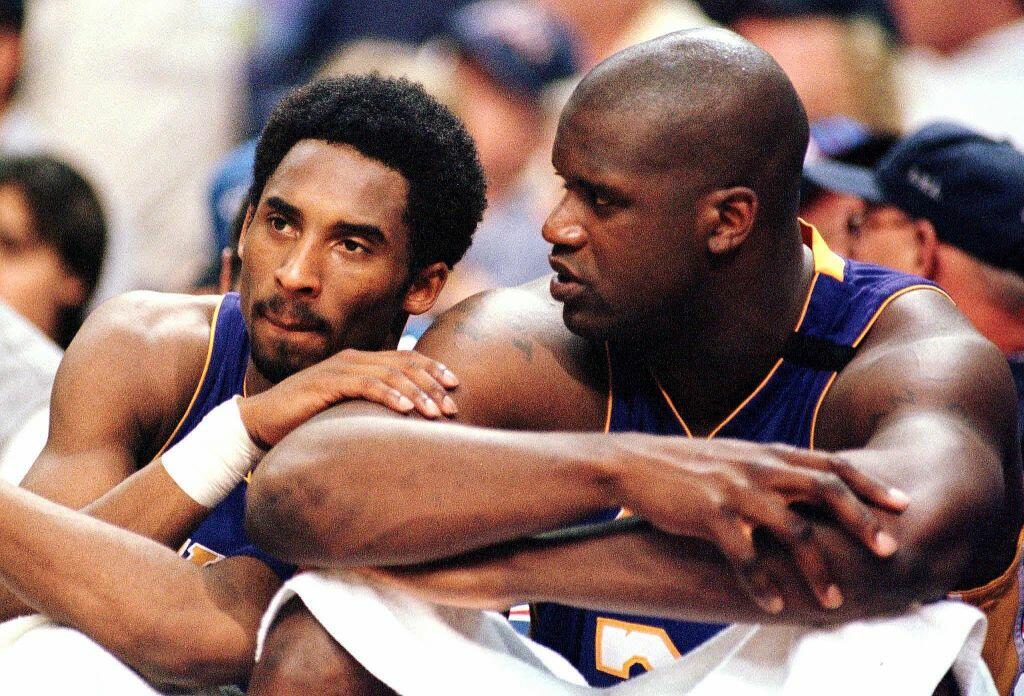 During a recent interview with Entertainment Tonight, Shaquille O'Neal showed off a shrine that he put up in his home to honor his former teammate Kobe Bryant.
Since Bryant's tragic passing earlier this year, O'Neal has made it clear that he considers Bryant to be nothing short of family, despite the two not always getting along.
During the interview, Shaq shares with Entertainment Tonight's Kevin Frazier that he has a shrine of Kobe, and proceeds to give viewers a virtual tour in his home.
As he shows the pictures of the two teammates over the years, Shaq says "I definitely think about him every day and the world is doing a great job of keeping him above."
Check out the interview below.
Photo credit: MIKE FIALA/AFP via Getty Images