 I have to thank my Nana for putting me on to "Child's Play."
In 1997 she was up to hang and we watched a children's doll come to life as a murderer. Her favorite horror movie quickly became mine.
I remember watching "Child's Play," on Sci-fi, now Syfy, the network giving Chucky his own show, according to Variety.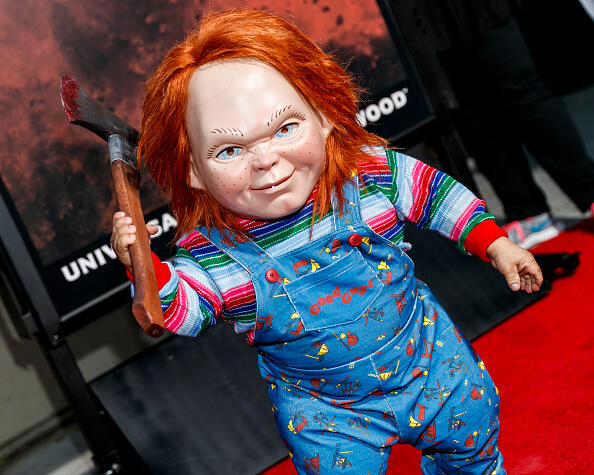 The new show will continue to originate from the min of Don Mancini, who wrote the film franchise; and, who will be the show's executive producer, show runner and director of the first episode.
In the series, "Chucky," a vintage Chucky doll turns up at a yard sale, and an American town is never the same as multiple horrifying murders begin to expose the town's hypocrisies and secrets.
Some of Chucky's enemies and allies from the past turn up and threaten to expose the truth behind the killings, as well as the "demon doll's" untold story as "a seemingly ordinary child who somehow became this notorious monster."
Mami won't be watching but, I will be. Thanks Nana!
(Source: Variety)
(Photo by Rich Polk/Getty Images for Universal Studios Hollywood)