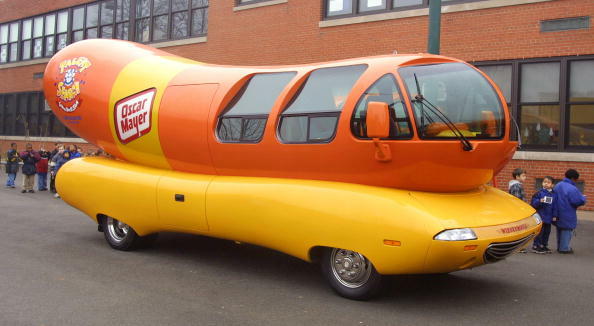 I mean you did say you wanted to travel more in 2020.
So, with your New Year's Resolution in mind, Oscar Mayer may have a job for you.
USA Today reports, the hot dog company is looking to hire 12 full-time, with benefits, Hotdoggers who will "meat" and greet people all over the country.
The job requires you to represent the brand on Radio and TV, grocery store stops, charity events and more.
If you're still interested, the job starts in June with a two-week training session that includes learning how to park a 27-foot hot dog, selecting an official Hotdogger name and learning the best hot dog puns in the game.
The deadline to apply is January 31st. Learn more about your next career opportunity, here.
(Source: USA Today/ Oscar Mayer)
(Photo by Tim Boyle/Getty Images)