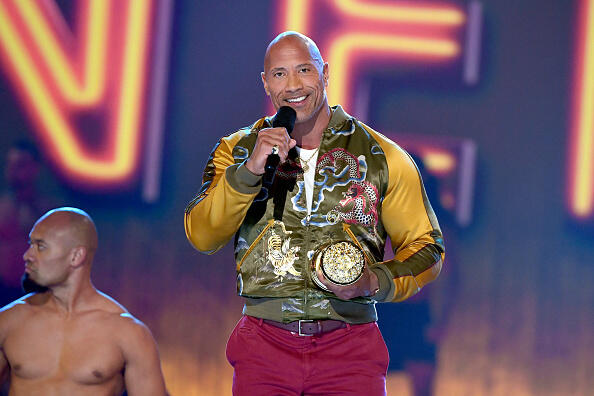 For as long as I can remember, Dwayne "The Rock" Johnson has always been one of my favorite people.
I used to spend all my summers in New York City with my grandparents and I'll never forget the day Nana brought me The Rock's "Know Your Role" VHS. He's always inspired people, on tapes like this from his WWE days, to last night on the MTV awards stage.
Congrats on taking home the Icon Generation Award last night. Thanks for all you do!
(Photo by Kevin Winter/Getty Images for MTV)