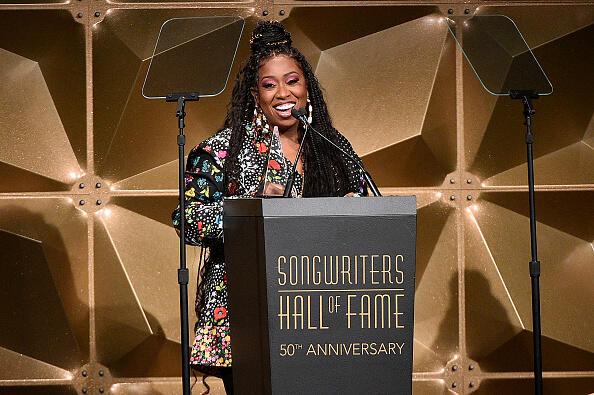 Missy Elliot is now a Hall of Fame name.
Last night, Missy became the first female Hip-Hop artist to be inducted into the Songwriters Hall of Fame.
Not only has Missy written her own hit songs, she's also created lyrics for Aaliyah, Ariana Grande, Beyonce, Mariah Carey, Mya, Whitney Houston, SWV, Total, Tweet and more.
"Every time I come up to a podium... even with all the work that I've done, I don't know, and I'm assuming it's just God, I don't know why I am here," Missy said.
"I want to say one thing to the writers, to the upcoming writers, "Do not give up.' We all go through writers block. Sometimes you just have to walk away from a record and come back to it. But don't give up because I'm standing here. And this is big for Hip-Hop, too."
According to AP News, Elliot follows Jay Z and Jermanie Dupri as the only rappers inducted in the Songwriters Hall of Fame. Songwriters are eligible for induction after writing hit songs for at least 20 years.
Congratulations Missy!
(Photo by Theo Wargo/Getty Images for Songwriters Hall Of Fame )
(Source: AP News)