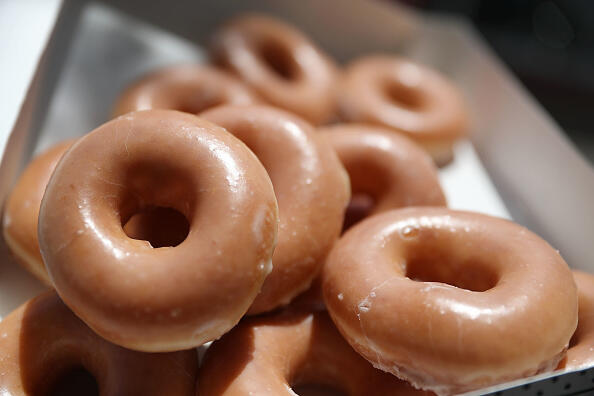 In 2020, New York City doughnut lovers will have their very own Krispy Kreme location.
Delish reports, the Times Square doughnut shop will be the busiest in the world.
The store will include a massive wraparound LED screen including the LARGEST "hot and ready light" around.
The 24/7 location will be at 48th and Broadway. As customers, we'll have the ability to watch the "donut-making-process from start to finish with stadium-style seating."
If you're in NYC, you don't have to wait until the 2020 opening to enjoy Krispy Kreme doughnuts; stop by the shop inside of Penn Station.
(Photo illustration by Joe Raedle/Getty Images)
(Source: Delish)