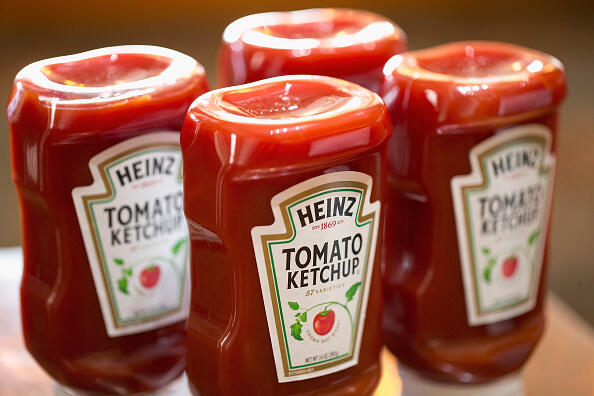 There is somebody on this planet that loves ketchup more than me.
His name is Ed Sheeran and he's teaming up Heinz for his own ketchup bottles.
The first 150 bottles went on sale yesterday but, "later this month you'll be able to get them everywhere," Ed Sheeran said.
Want a $5 bottle of Edchup? Order one here.
(Photo Illustration by Scott Olson/Getty Images)