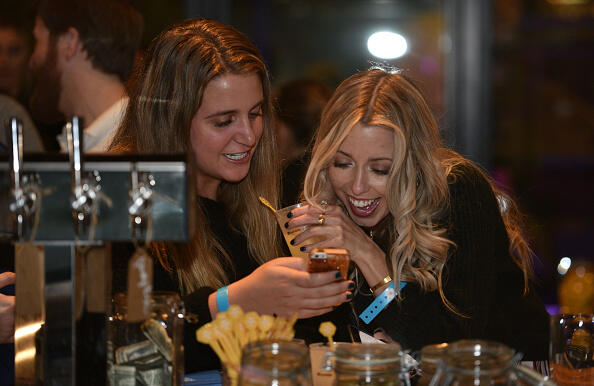 Despite changing traditional dates, Bumble is returning to the "bar scene."
Bloomberg reports, this fall, Bumble will open a coffee/wine bar in Manhattan's SoHo area. Bumble Brew is a coffee house during the day, and a bar with food at night.
Bumble's Chief of Staff, Caroline Ellis Roche says, "No spaghetti- nothing that would be awkward on a first date."
The long-term goal is to expand Bumble from just dating to networking. Bumble Brew will also offer a variety of events including BFF parties, networking events, chef demos, date nights and more. There will also be two-top tables and group seating.
New York is Bumble's most active market with over 40% of their 60-million plus users living in NYC.
(Photo by Tom Cooper/Getty Images for Bumble)
(Source: Bloomberg)